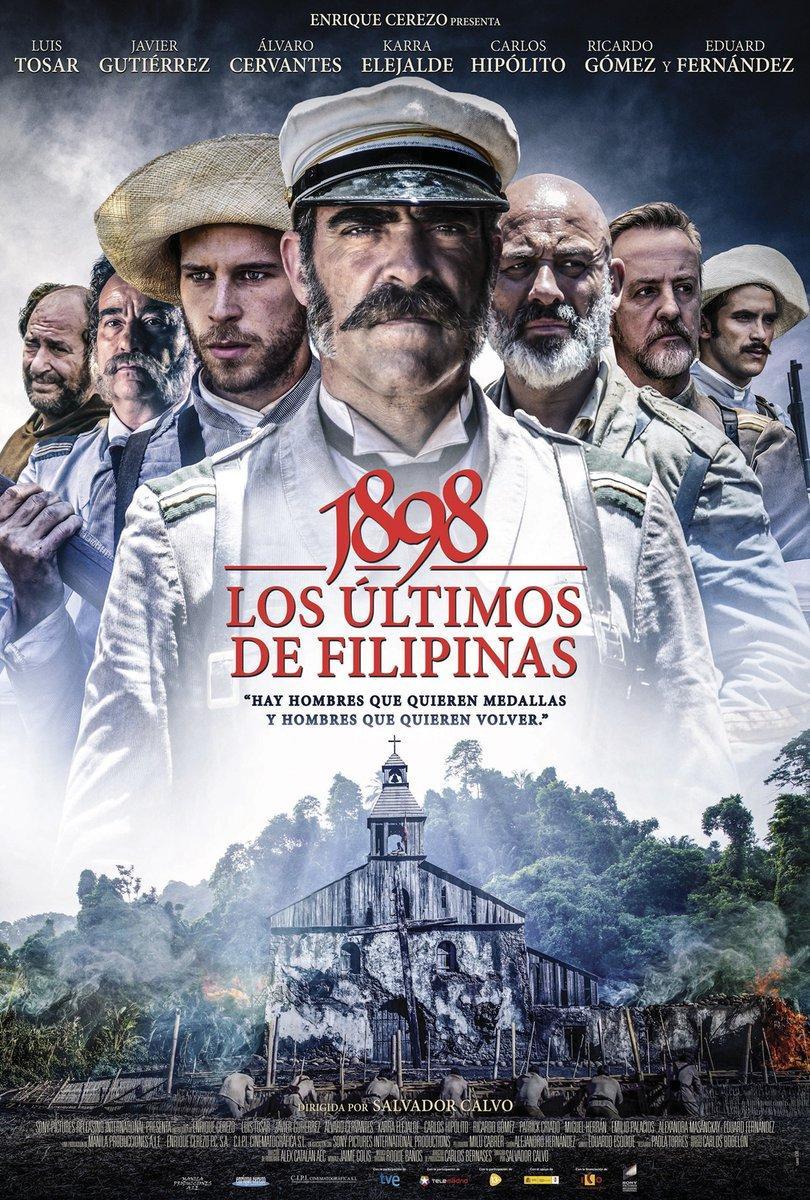 Country: Spain 2016
Plots keywords: War| 19th Century | History | Colonialism
Language: Español – English subtitles
Director: Salvador Calvo
Writer: Enrique Cerezo P.C. / 13 TV / CIPI Cinematografica S.A / ICAA
Runtime: 129 min.
Cast: Luis Tosar, Álvaro Cervantes, Javier Gutiérrez, Karra Elejalde, Carlos Hipólito, Eduard Fernández, Patrick Criado, Miguel Herrán, Ricardo Gómez, Emilio Palacios, Alexandra Masangkay, Maykol Hernández, Pedro Casablanc, Ciro Miró
Awards: 2016: Premios Goya: Mejor diseño de vestuario. 9 nominaciones
1989. Los Últimos de Filipinas
A finales del siglo XIX, en la colonia española de Filipinas, un destacamento español fue sitiado en el pueblo de Baler, en la isla filipina de Luzón, por insurrectos filipinos revolucionarios, durante 337 días. En diciembre de 1898, con la firma del Tratado de París entre España y Estados Unidos, se ponía fin formalmente a la guerra entre ambos países y España cedía la soberanía sobre Filipinas a Estados Unidos. Debido a esto, los sitiados en Baler son conocidos como "los últimos de Filipinas".
1898. Our Last Men in the Philippines
A soldiers trapped inside a church as last refugee. A fight that no one couldn't win. A war that no one wanted to lose.