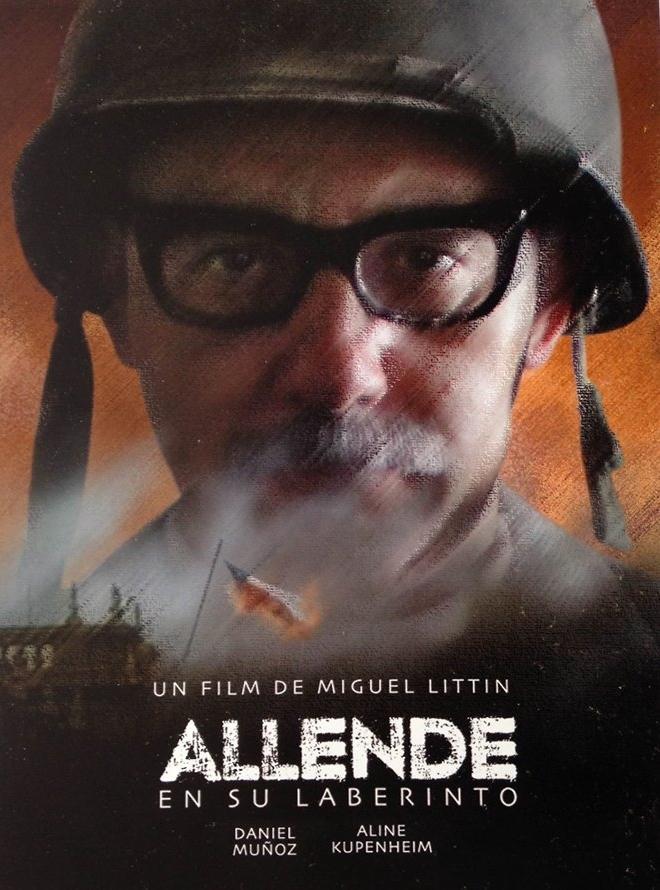 Country: Chile 2014
Plots keywords: Drama | History | Bio | Dictatorship | Chile | 70´
Language: Español – English subtitles
Director and Writer: Miguel Littin
Production Co: Coproducción Chile-Venezuela; Zetra Films / La Taguara Fílmica
Runtime: 90 min.
Cast: Imanol Arias, Lluís Homar, Roger Príncep, Carmen Machi, Fernando Cayo, Diego Martín, Oriol Vila, Cristina Marcos, José Ángel Egido, Emilio Aragón 'Miliki', Luis Varela, Asunción Balaguer, Pedro Civera, Javier Coll, Francisco Merino, Lola Baldrich
Allende en su Laberinto
Una mirada desde la ficción, pero con base en datos reales, sobre lo que ocurrió dentro del Palacio de la Moneda, en Santiago de Chile, el 11 de septiembre de 1973, durante esas últimas horas en la vida del presidente Salvador Allende, el día del golpe de estado que cambió la historia del país y de toda Latinoamérica.
Allende in his Labyrinth
The last 7 hours of democratically elected former President of Chile Salvador Allende and his closest collaborators, inside the Palace of La Moneda, during the brutal military coup d'etat on Sept. 11, 1973, the day democracy in Chile ended. Based on true events.